Meet The Board of Directors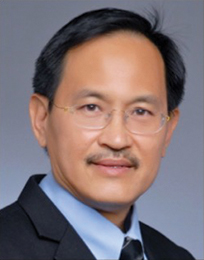 Bee Hin is the Founder and CEO of LDR Technology Pte Ltd, a Singapore-based tech platform provider that creates location-based apps and AI solutions for various sectors in the Asia Pacific region. Prior to this, Bee Hin held senior positions in the Singapore Armed Forces, Ministry of Defence, and ST Electronics. He pioneered location-based experiential learning and built an award-winning authoring platform using GPS, Bluetooth, image recognition, and advanced pedagogical concepts to transform outdoor learning. Bee Hin believes that equipping individuals with the necessary knowledge, framework, and tools is essential for sustainable change in society.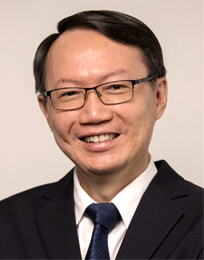 Wilson is a consultant at Chancery Law Corporation, advising on civil, contractual, family law, and probate issues, and serving as a defense counsel in criminal matters. He is also the pro-bono CEO of CAforGood, aiming to expand its reach and serve full-time as needed. Additionally, he is the Brigade Secretary of the Boys' Brigade and a member of the Audit, Risk and Governance Committee of Dover Park Hospice. Wilson has an LLB (Hons) from NUS and was admitted as an advocate and solicitor of the Supreme Court of Singapore in 1997. He also holds a Master of Arts in Inter-Cultural Studies from Alliance Theological Seminary and is married with a 6-year-old daughter.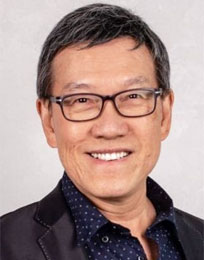 Melvyn is the Co-Founder of Actxplorer, a travel-based social enterprise fighting poverty by creating a sustainable environment for local communities. He is also a Director of NCE Pte Ltd, a social enterprise, a Board Member of the New Charis Mission, and the Chairman of TBN Asia, with a mission to fight poverty through enterprise in Southeast Asia. Additionally, he serves as a Lay Pastor and has been married for 40 years with 3 grown-up daughters
Towards an inclusive and flourishing society – serving youths and families in need
To empower youths and families through 1) Innovative learning experiences; 2) Leadership development; and 3) Social wellness programmes.
That Singapore residents may share in available opportunities to flourish and realise their potential.
We are a member of ARAIBA (Asean Responsible And Inclusive Business Alliance). This is an initiative of ASEAN CSR (Corporate Social Responsibility) Network and the ASEAN Business Advisory Council. ARAIBA envisions a world where being a responsible and inclusive business is the reason that companies become successful because that will create a world that has a powerful and positive impact on the triple bottom-line – Profit, People and Planet